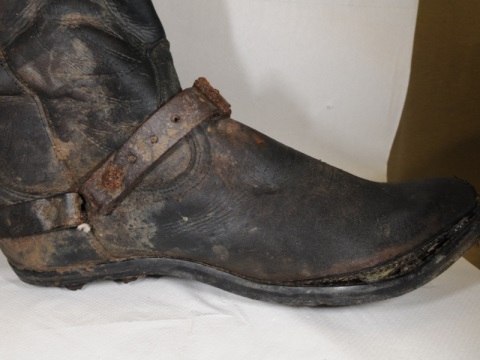 Photos of a distinctive pair of cowboy boots have been released by police investigating the discovery of a skeleton at a scrapyard in Essex.
The bones were found at the yard near Cockett Wick Lane in St Osyth back in April, but so far they've not been identified.
They're believed to have belonged to a man aged over 55, who had a complete set of dentures.
Essex Police say the skeleton was wearing the boots, and it's hoped they may be a vital clue as to who the man was.
The man's death continues to be treated as unexplained, as no cause of death has been established.