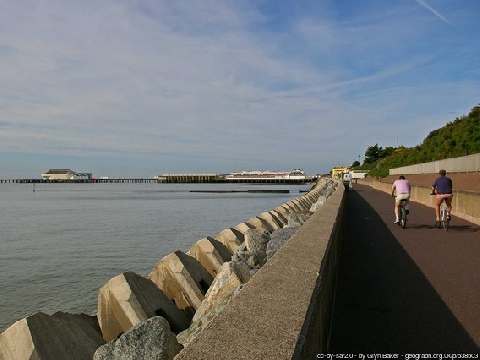 Kids aged four to fourteen are being invited to take part in a 2km run which will happen every Sunday morning on Clacton seafront. 
Junior parkruns are held across the county so that children can participate in sport, and one's being introduced in Clacton, starting at 9am on the seafront this Sunday (15th April).
The course is gentle for children, with only a slight incline as you run from the Beach Diner towards Clacton Pier before looping around and returning to the starting line - two laps of the course is a full 2km.
The aim is to encourage youngsters to get fit and active whilst having fun and being social, with over 100 children attending existing sessions in other areas of Essex.
The bar area of the Beach Diner will be opened while the run takes place, with parents able to sit in the warm before the post-run coffee which organisers are hoping will become a tradition.
Parents are invited to run with their children but only under 11's are required to have an adult with them; the course will be staffed by marshals to keep an eye on all of the junior runners.
However, the organisers are also looking for people to volunteer to be marshals, and say that the events would not run without the generosity of all the people who dedicate their time to the runs.
They're hoping lots of kids come along to the event, and wherever possible are encouraging people to walk or get public transport so that the event causes as little pollution as possible to the local area.
The event is for walking, jogging and running. Scooters, bikes or skateboards will not be permitted.
For the full details and how to sign up please visit their website here: http://www.parkrun.org.uk/clacton-juniors/course/