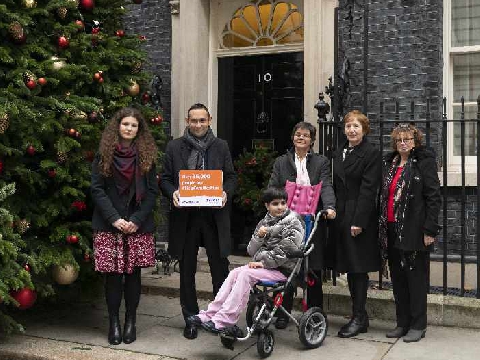 A Colchester charity shop shares its thanks to the community for supporting a petition for better long-term assistance for disabled people and their families. 
Customers at Sense, of Long Wyre Street, accounted for 2,167 signatures out of the total that exceeded 35,000.
The petition was delivered to the Prime Minister's home by a group of campaigners, including manager of Colchester's Sense shop, Pauline Moules.
She said: "I am really grateful to the local community and proud of my team for what they have achieved, showing such great compassion for an extremely good cause.
"Also, I am very please to have represented Sense Colchester at 10 Downing Street."
The petition began following the release of the charity's 'When I'm Gone' report, which states that over two-thirds (67%) of families caring for loved-ones with complex disabilities are scared of what will happen when they are unable to provide support.
To find out more about the campaign, please visit Sense.
Image from Sense. Left to right: Sarah White, Richard Kramer, Inge Ahmad, Noreen Ahmad, Carolyn Gee and Pauline Moules.