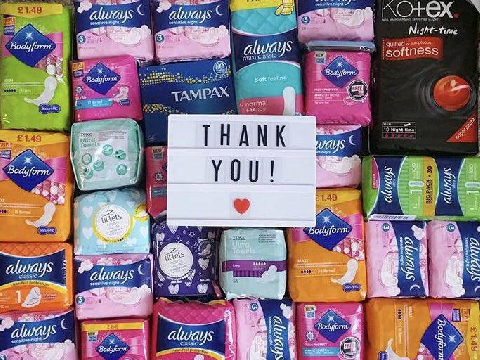 The Red Box Project Colchester took to Twitter to thank people who had donated so far.
Colchester United football club have teamed up with a charity who provide free sanitary products to schoolgirls in the town.
The Red Box Project Colchester aim to ensure no girl in our area misses a day of school because of her period.
They collect donations of tampons and pads which they then distribute to schools in and around the town.
Colchester United have pledged their support to the initiative by placing a donation pot in their Hot Shots cafe at the stadium, for people to make donations.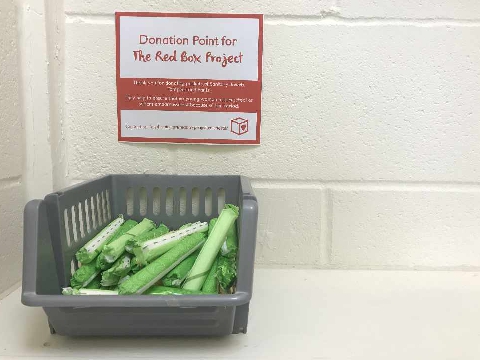 Donations can be made in the toilet of Hot Shots cafe.
The club say the intend to get a large box to replace their current donation point as it's already filling up since it was introduced.
Matt Hudson, the media manager at Colchester United, said: "We want girls to feel like they can turn up, regardless of their circumstances, and participate.
"I think it ticks a lot of boxes in that respect, to make sure they can stay involved as much as their male peers can."
The club took to Twitter to express their happiness at being partnered with the charity, saying:
We are delighted to be linking up with @rbpcolchester - the donation box will be in Hot Shots cafe, so keep an eye out for it 👍🏻#ColU https://t.co/kPsmsWzrVJ

— Colchester United FC (@ColU_Official) April 9, 2019
The charity also took to Twitter to announce that they were working with the club:
So. HUGE news! @colu_official has become our latest donation point ⚽️ You can bring any products you'd like to donate to the Hot Shots Cafe @ the stadium ⭐️ Here's @Sammie_Szmodics (currently the team's top scorer & Colc born&bred, FYI) with our donation poster today. Amazing! ❤️ pic.twitter.com/gmXeVpDkdG

— Red Box Project Colchester (@rbpcolchester) April 9, 2019
The charity want to make sure every schoolgirl in the area has access to sanitary products, and that periods don't effect their education.
Image: Red Box Project Colchester