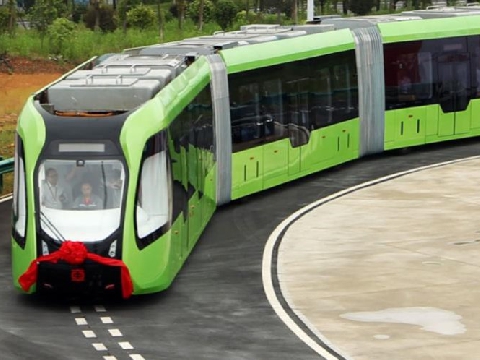 Picture credited to Braintree District Council
Councils in North Essex are proposing a rapid transit system in plans for new 'garden communities' which will be revealed this week.
Colchester, Tendring and Braintree Councils have revised their plans after a planning inspector found their initial proposals 'unsound' last year.
They say the rapid transit plans will show they have a viable alternative to people using their cars - and that their plans are sustainable.
The findings of the revised and new Local Plan evidence will be considered by Local Plan Committees across the three authorities through July and then by full council meetings in Braintree and Tendring ahead of a period of consultation.
The local authorities expect that the Local Plan examination will re-open this Winter.
Cllr Graham Butland, Leader of Braintree District Council said:
"Of course, in the future people will own a car, that's not going to change, but in planning for growth in North Essex we have a fantastic opportunity to think about how we can provide a really viable alternative to using the car connecting our communities and providing a quick and easy way for people to move around the area as they do now."
Cllr Mark Cory, Leader of Colchester Borough Council said:
"The principles of the Garden Communities are a good long-term ambition but for the principle to work we need infrastructure first and suitable sites to be considered on the evidence being provided."
"It would be a failure if we simply add thousands of new cars to our already stretched roads. This is why the rapid transit system is so important and why we are setting out a strong case for how it could operate from the first few homes."
"As we are starting from scratch we have the opportunity to design the new communities in such a way that it supports a rapid transit link and encourage people to use it, as well as boosting walking and cycling, instead of their cars."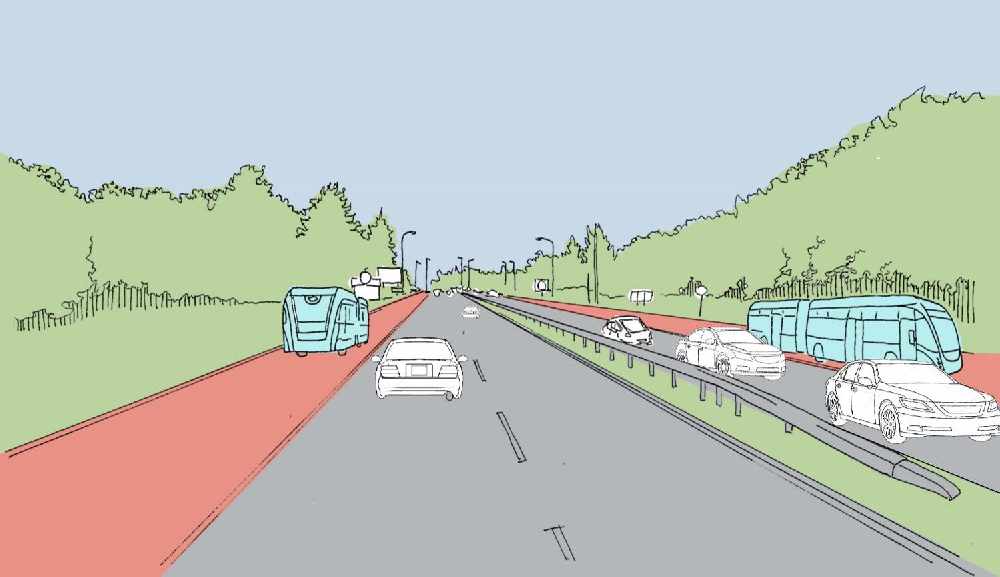 (Above: A sketch of how dedicated lanes could operate to improve journey times - picture credited to Braintree District Council)
Cllr Neil Stock, Leader of Tendring District Council said:
"The Garden Community concept goes far beyond the provision of housing. It is about how we create connected communities ensuring that homes, jobs, and infrastructure and social infrastructure are all delivered."
"Transport systems are evolving incredible quickly, and gone are the days where uncomfortable, noisy diesel fuelled buses are the solution. While the early stages of the Rapid Transit may be bus-based, we should be clear now that we will have ambitious, new modes of transport when the system is fully operational."
Cllr John Spence, cabinet member at Essex County Council and Chairman of NEGC Ltd, said: "We are committed to delivering a step change in sustainable transport. We are committed to introduce fast, safe, efficient and environmentally friendly ways for people to get around.
"It is exciting to be able to put this commitment to modern public transport systems at the heart of how we design new places for people to live."