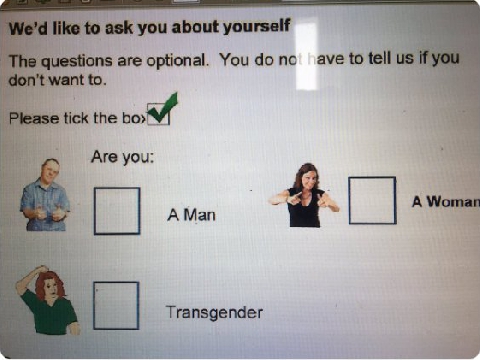 The image attracted dozens of comments online
An online survey about libraries in Essex has been criticised on social media by people who have claimed that an image accompanying the text is "transphobic" and "insulting".
In the Essex County Council's online Easy Read Survey, they ask people to identify as man, woman or transgender - with illustrations alongside each option.
People have taken to Twitter to criticise the illustrations, with the images of the man and woman giving a thumbs up while the transgender symbol is a person removing a wig.
Twitter user Liz Miles uploaded a screenshot of the survey, and called it a "shockingly negative depiction" of transgender people by the County Council.
You can see her Tweet here: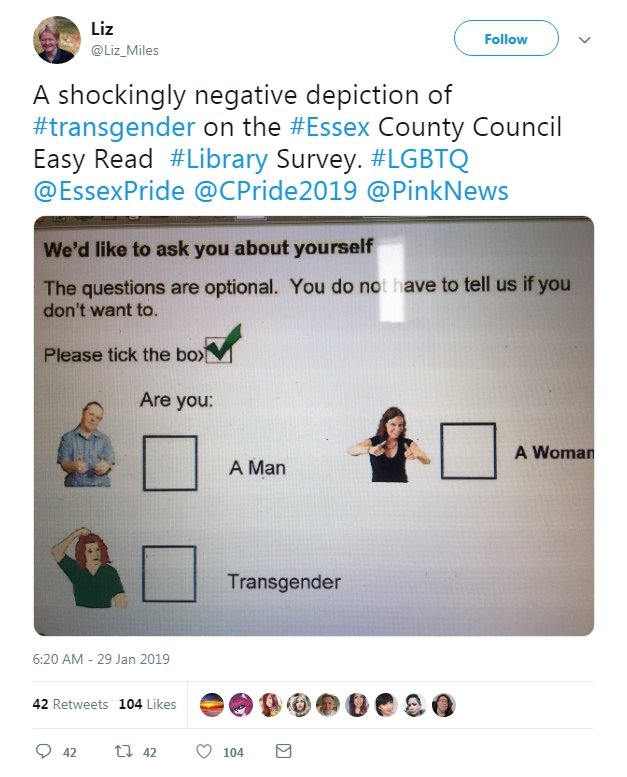 The original has had over forty retweets and over 100 likes since it was uploaded yesterday morning.
Dozens of people have replied to the tweet to criticise the use of the image.
One of them - Tabby Adams - called the council "transphobic" and said the person responsible should be disciplined.
Members of the transgender community have called the image "insulting on many levels" and one user has even called for Essex Police to be called in to deal with the issue.
Here are some of the comments:


However, some Twitter users did listen to the council's response which acknowledged the reaction to the survey: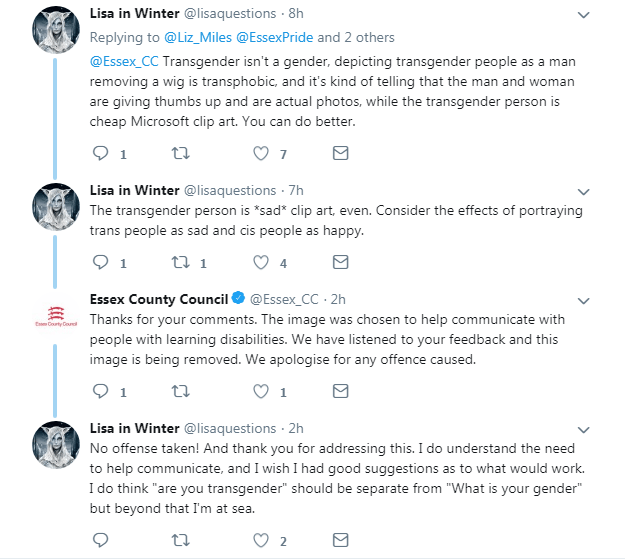 In a separate Tweet Essex County Council addressed the issue, explaining that the images are to aid with communicating the questions to people with learning disabilities.
They said that the survey design had been outsourced to a company who produce disabled-friendly online clip art for NHS England and other easy read publications.
They did apologise for the image and said they will consider whether the image should be used in the future.
You can read the Council's full response to the controversial image: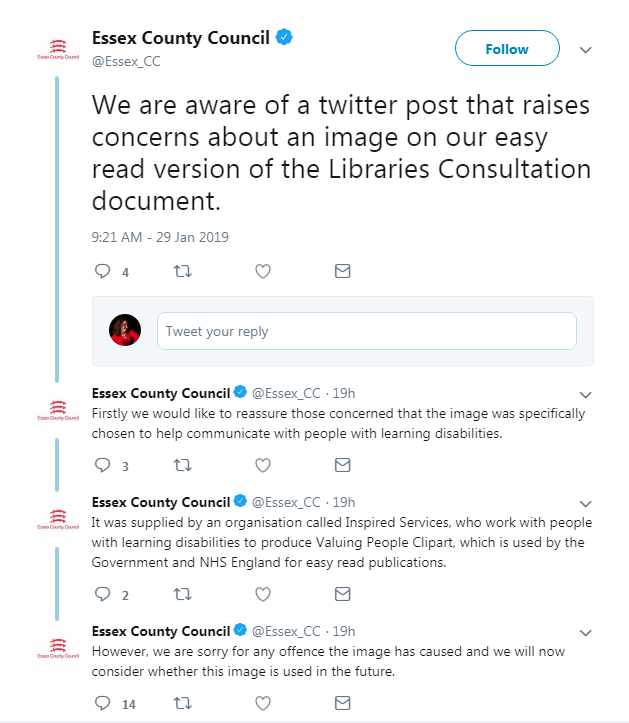 The survey is part of the Council's ongoing consultation on proposed plans to close libraries in the region.