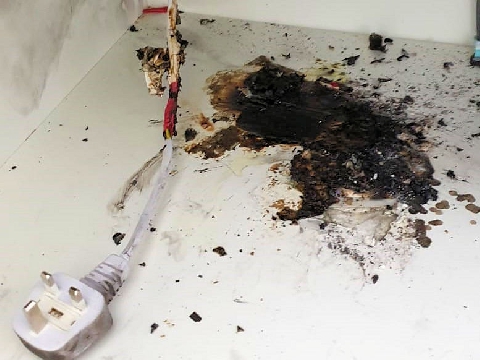 Firefighters were called to a kitchen fire in a property in the town this morning.
It reportedly began when the occupant turned on their washing machine. Fire crews said it appeared to be within an under-counter cupboard next to the appliance.
It was contained and extinguished before it could spread and was found to be caused by an electrical cable which had been unsafely mended.
Andy Edwards, crew manager at Colchester Fire Station, said: "Incidents like this show how important it is to always get an approved electrician to do any electrical work in your home.
"Sometimes these little jobs look like an easy job, but all electrics pose a fire risk and unless you are a qualified electrician you shouldn't attempt to have a go yourself.
"Due to the unsafe connection this plug overheated and it was only by luck that it was caught early enough and didn't spread into a high fire".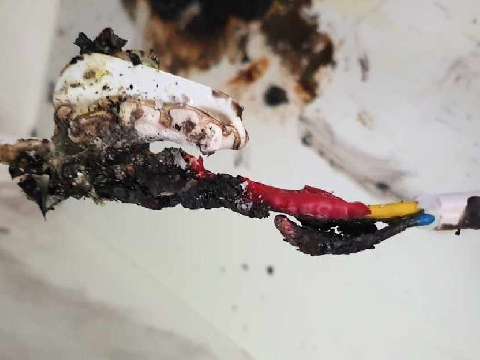 Essex Fire and Rescue Service provide and fit smoke alarms for free, you book a free installation here.
Images from Essex Fire.