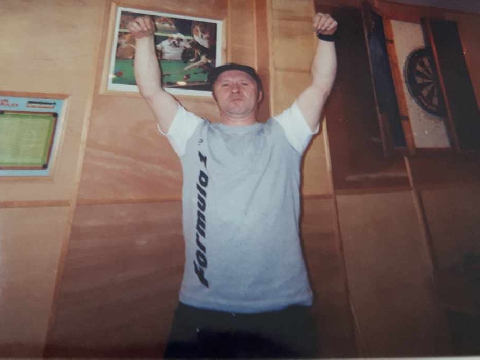 Police have released images of 20 people they are trying to trace in connection with the murder of Martin Dines (pictured) in Colchester.
They are following up reports that Mr Dines, who was a rough sleeper, was assaulted in Crouch Street opposite The Bull pub before he was found injured in St Mary's Car Park.
Three people have been charged with murdering the 56-year-old, who died on the scene at the car park on Balkerne Hill on the morning of the 23rd April.
Darren Miller, 45 and of no fixed abode, Heidi Kennedy, 47 of Queen Elizabeth Way, and Mark Hartley, 32 of New Kiln Road, all deny the charges and will be tried at Ipswich Crown Court on the 22nd October.
Police believe the alleged assault on Crouch Street happened at 8.45pm the evening before he died.
They are now trying to contact the people in the images they have released, which you can see below, ahead of the trial.
A statement from Essex Police said: "We are looking to trace a number of people who were in the area at the time as they may have information that could help us with our ongoing enquiries.
"We appreciate some of these images are not the clearest, but we hope those people pictured will recognise themselves and ask them to please contact the North Major Investigation Team on 101 or email scd.mc.colchester.holmes.dropbox@essex.pnn.police.uk."
In a tribute released after his death, Mr Dines' father said he always had time to tell his mother he loved her.
Brian Dines said: "Martin was no angel, but he couldn't be too bad, because he always laughed at my jokes.
"I looked forward to seeing him, he would visit every six weeks to come for a chat. He always told Mary he loved her and I wasn't a bad old stick. I found him entertaining company.
"Martin found his lifestyle challenging but he enjoyed a challenge."
Do you recognise anyone in the images below?