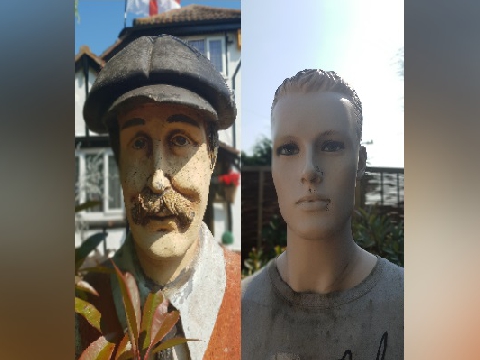 Two life-size male mannequins have been stolen from an address in Clacton last week.
They are made of fibre glass, and depict a middle-aged man with a hat and moustache and a young man.
The mannequins were taken from a property on Burrs Road at around 10.20pm on the 31st July.
Essex Police believe they were taken by two men in a white van, and have asked people to let them know if they have been offered to them for sale.
Anyone with information should contact 101 quoting reference number 42/110155/18, or Crimestoppers anonymously on 0800 555 111.