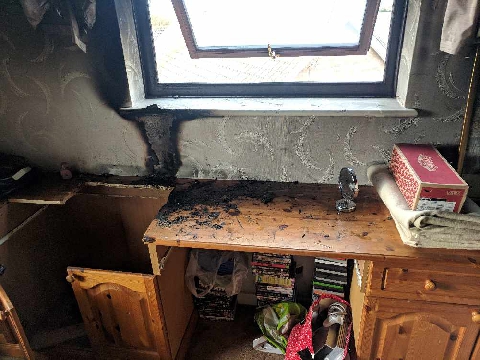 Firefighters in Walton-on-the-Naze have warned of the dangers of having magnifying or reflective objects in direct sunlight, after responding to a house fire on Sunday morning.
Fire services were called to blaze within a two-storey property on Third Avenue, after sunlight on a mirror had caused a desk to ignite.
Crews used a saw to cut away the area of the desk that had been affected, before using positive pressure ventilation fans to clear the room of smoke.
An Essex fire service statement said: "This incident has illustrated how easy it is for magnifying or reflective objects to cause fires, and fire services have taken this incident to remind members of the public to be wary of keeping reflective items in direct sunlight.
"Fortunately, due to the quick response of fire services, no-one was injured and the house escaped major damage."
This property also had no smoke alarms fitted - meaning the occupants weren't alerted as quickly as they may otherwise have been.
If you don't have any working smoke alarms in your home, they can be fitted for free - simply visit essex-fire.gov.uk/book.
Image: Essex Fire and Rescue