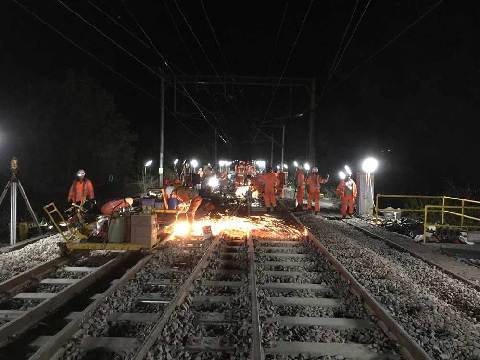 More than £2 billion is going to be spent on East Anglia's rail network.
Network Rail's secured the cash to make improvements for passengers across Norfolk, Suffolk, Essex, Cambridgeshire and East London.
The money's going to be spent between 2019 and 2024.
Meliha Duymaz, Network Rail's route managing director for Anglia said: "This investment will make a real difference to the rail network in the Anglia region.
"We have seen a huge growth in passengers over recent years and our track, signals, structures and equipment are under more pressure than ever.
"We have set out plans to use this funding to improve and renew our network to support growing demand and deliver a safe and high performing railway for our customers over the next five years."
The work will involve replacing ageing infrastructure, installing smarter technology, and improving the resilience of the railway.
Network Rail says the funding has been split as follows:
£950 million to maintain and operate the network;
£400 million to renew or refurbish nearly a quarter of the track;
£350 million to improve signalling and level crossings, including major works in Clacton and Cambridge;
£250 million to renew or repair bridges, embankments, cuttings and structures, including refurbishing the roof at London Liverpool Street station;
£200 million to complete renewals of overhead line equipment on the southern end of the Great Eastern main line and undertake similar works across the line out of Fenchurch Street.
Image: Network Rail