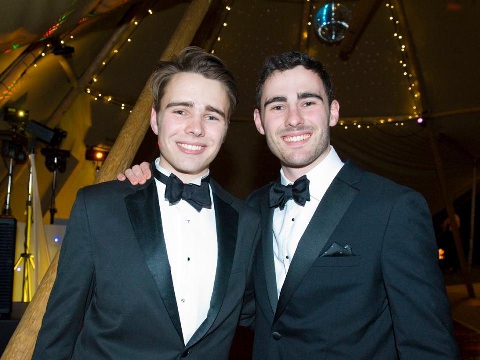 The Public Sector is falling behind in its support for people with mental health issues, warns the founder of a Colchester based foundation.
Harry Watkins (pictured, right) is the founder of the Charlie Watkins Foundation, which helps to raise awareness of mental health issues in young people, and believes the private sector is more equipped to help people thanks to the money and resources available to it.
"It's the public sector where we are falling short. I know a few people who have been able to go through to the private sector because they have the resources to do it, but for the people who can't, there's still a too long a waiting list.
"If someone went into A&E with a broken arm and were told to wait for two months, you'd turn round and have a quizzical look on your face, but people seem to accept it as a norm when it comes to mental health."
The foundation was set up in memory of Charlie Watkins (pictured, left), who took his own life in March 2017. It hopes to raise funds to better support young people suffering from mental illness problems.
Although Harry says he thinks about Charlie every day, he feels awareness weeks are a positive thing.
"Its good to use this platform especially to entice people and get their attention on the situation. If people don't feel there is a programme, institution or initiative in place then they're not going to open up and they'll worry about it.
"But I do think in the last year that the awareness around mental health has just soared."
It is often difficult for men to open up about any issues they may be having, but Harry has a clear message.
"People who are struggling do need to realise the environment they live in is changing, and people are a lot more sympathetic to those with mental health needs.
"There's still a stigma around it, this macho "stiff upper lip" life and the philosophy people are meant to go by. People think they'd be judged differently if they do open up, or are worried about work.
"Once you find someone to talk to, that weight off your shoulders will help you out tremendously. Even if its just a friends help, a councillors help, or talking to the Samaritans, even if you do it anonymously, it all helps because the weight is off your shoulders and you get a chance to breath a bit."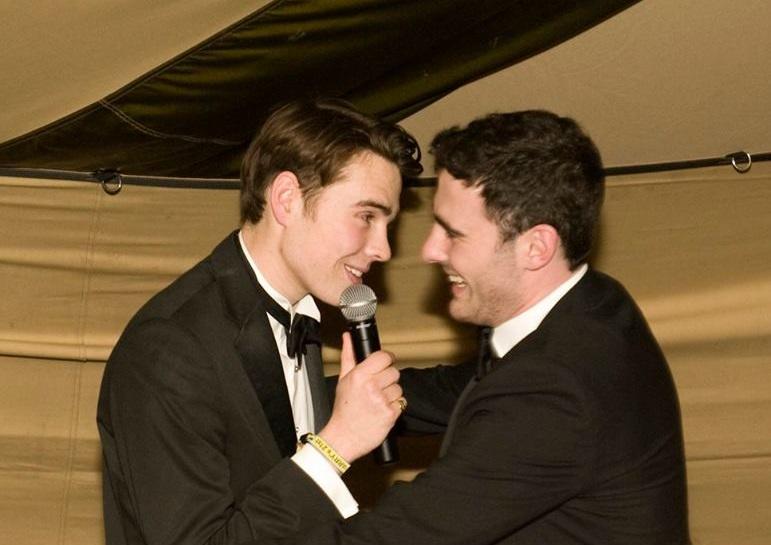 The rise of high profile celebrities and sportsmen and women is doing a lot to raise awareness that mental health issues can happen to anyone.
Harry said "I read an article from Nick de Luca a few months back, and he was saying that especially in the rugby world it's a high stress environment, and you are meant to be viewed as the hard men in a tough sport, but actually you can be physically as fit and hard as one needs to be, but on the inside, it's the old saying "you can't judge a book by its cover" can you.
"If you look at the environment and the pressures on them, it's not surprising that more of them don't come out and say they're struggling."
The Charlie Watkins Foundation is launching a new chat service for students at the University of Essex in line with Mental Health Awareness week. Its an online service available three days a week where students can chat to advisors in a confidence about any mental or emotional problems.
"We're launching Chat with Charlie from Wednesday 16th with the service being open three days a week, and then going through to the start of the academic year in September, we're going to do it on a 7 day week.
"So that way we can iron out the creases and getting it running smoothly, but its going absolutely tremendously at the moment."
If you or anyone you are worried about would like to speak to someone about mental health, contact The Samaritans on 116 123
Images: Harry Watkins