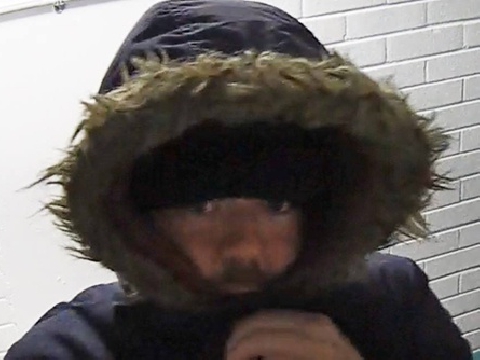 CCTV cameras were sprayed over before the theft (Essex Police)
A man is wanted by police after CCTV cameras in a Colchester car park were sprayed over and a motorbike taken.
The cameras in St Peter's Street car park were sprayed at around 1.50am on the 24th April.
Shortly after, police received a report that a Yamaha motorbike worth a four-figure sum had been stolen from the car park.
Anyone with information is asked to call Colchester police station on 101, quoting crime reference 42/64000/19, or Crimestoppers anonymously on 0800 555 111.