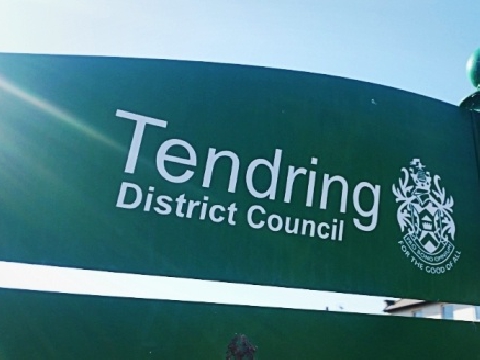 Investments in becoming carbon neutral, funding for community groups, and a rise in council tax were among those confirmed at the authorities' meeting this week.
Leader of the district council, Neil Stock, addressed the full council during his budget speech on Tuesday 11th February, where he confirmed a £5 rise in council tax for the average Band D property.
He also revealed the authority will be giving a share of £500,000 to community groups operating in the area, and although it hasn't been finalised yet, it will be similar to the Big Society Fund "but modernised".
Councillor Stock said: "This fund seeks to support community groups and organisations that in turn support the residents and local communities across our district.
"A key condition of awarding a grant would be to jointly fund a project which has other financial support."
It was also confirmed that £1.134m funding will be put toward investment in making the council carbon neutral by 2030, after declaring a climater emergency in August 2019.
We asked Councillor Stock whether that would be possible, he said: "It definitely won't be possible if we don't even set that as a target. If it turns out we fall slightly short, at least we would be a lot closure to it [carbon neutral] than we are at the moment.
"We are determined to try and make it happen, but, it's got to be pragmatic, it's got to be sensible. We can't bankrupt the council to achieve carbon neutral status.
"We need to be doing the day job, delivering for our residents while being as efficient as possible."
Included in the budget is a new Rural and Urban Investment Fund of £1.2m, which the leader of the council said would be used as the "seed" of projects to improve communities.
He used the Manningtree level crossing as an example: "We desperately need a new fit-for-purpose crossing, but you don't have to be a civil engineer to know it will be very expensive to put a new road and rail crossing in place.
"We have put forward £1.2m which is essentially seed funding - that would never pay for the whole solution, but hopefully what it can pay for is the technical work needed to make a viable scheme to put to Government."
Three amendments were also put forward by opposition parties to spend the Revenue Support Grant from the Government, which includes £100,000 of funding for a three-year Housing Early Intervention Officer to support families at risk of homelessness.
£44,000 was also put forward to fund additional public realm work, and £249,000 to support additional enforcement work.
All three amendments were accepted by the leader of the council, and the budget was approved by councillors at the meeting.