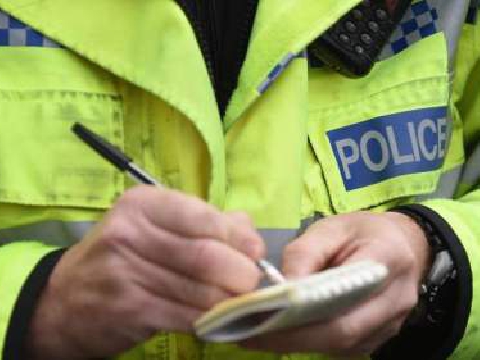 Police are appealing for information after two boys were robbed at the start of the month.
The boys were at a grassy area between Birch Brook and Oxton Close between 9.30pm and 10.30pm on 1st August after attending a house party.
They spoke to a group of teenagers, who then threatened them and stole their phones and bank cards.
Both victims were unharmed and managed to get to a safe place before reporting the incident.
Police say they believe the suspects will be known to others who attended the party and they are encouraging anyone who knows anything to get in touch.
One is between five foot 11-to-six foot tall, mixed-race, of a heavy build, with facial hair on his chin and wearing a dark tracksuit with his hood up.
The second is believed to around 15-years-old, white, dark hair, around five foot eight-to-nine inches tall and of a slim build. He was wearing a grey tracksuit and believed to have been in possession of the knife.
The third is believed be around 17 or 18-years-old, black, with no hair and described as being of a proportionate build.
The fourth is believed to be 16 or 17-years-old, white, between five foot seven-to-eight inches tall, with dark hair and spoke with a deep voice.
Meanwhile a 15-year-old boy from Colchester was arrested on suspicion of two offences of robbery the following day, and has been released on bail until 20th August.
Anyone with information is asked to contact police on 101 quoting reference number 42/123203/19.