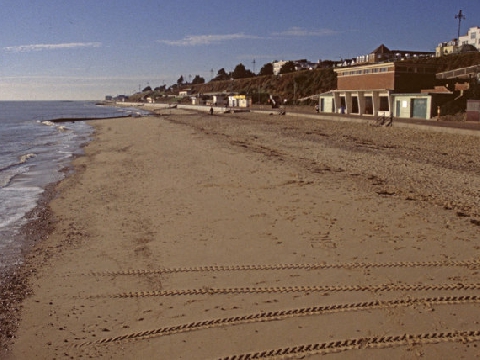 Dog owners are being reminded of the facilities available to them along much of Tendring's coastline.
Although 11 beaches in the district have dog bans in place from May to September, the rest of the coastline can be a fantastic place to bring your pooch for a summer's day out.
There are more than 50 taps along the Tendring seafront where you can fill up a bowl for your mutt, and many bins for disposing of waste.
Some of the kiosks along the seafront are also dog-friendly, selling doggy treats and offering water bowls for thirsty pooches.
Breaking a dog beach ban can result in a fine of up to £500, but Tendring District Council (TDC) is keen to promote education rather than enforcement.
Mick Skeels, TDC's Cabinet Member for Leisure and Tourism, said often dog walkers had accidentally strayed onto a no-dogs beach.
"We're trying to encourage pet owners to use our beaches, the majority of which are open for dogs to use year-round," he said.
"Tendring is a great place to bring your pet, and it's never a good idea to leave them in the car, so why not bring them to the beach?
"If you are on the wrong beach and you're asked to leave, please don't be offended – often you just need to head a few hundred yards along the shore to a section of beach where you and your dog can enjoy the surroundings to your heart's content.
"Of course, if someone is frequently and flagrantly breaking the ban then enforcement and issuing of a fine is an option."
Dog owners are urged to be responsible, clearing up after their pet and disposing of the waste in one of the many bins along the seafront, and dogs must be kept on leads at all times along the promenades.
Dog ban beaches are marked on all entrances from the promenade/seafront.
Tendring District Council's seafronts team, Beach Patrol and dog wardens all play a role in helping dog owners along the beaches.
Full details of the dog ban beaches can be found here https://www.tendringdc.gov.uk/environment/dogs-animals-pests/beaches-dog-bans