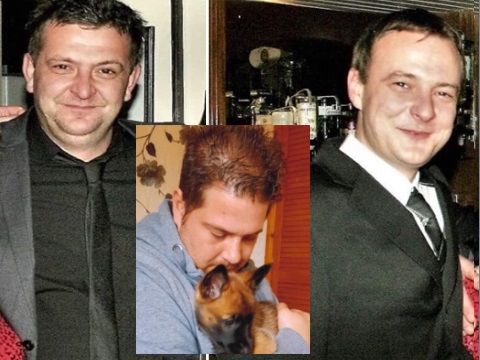 (L) Danny Gibson, (R) Jason Gibson, (Centre) Rik Booth
The families of three men killed in Colchester at the weekend have paid tribute.
35 year old Danny Gibson, his 31 year old brother Jason, and 35 year old Richard Booth, known as Rik, were found dead on Sunday 6th October.
The family of Danny and Jason Gibson said: "The loss of our two boys will never be replaced. "We, their family, are asking for our privacy to be respected during this time of such devastating news."
The family of Richard Booth, known as Rik, said: "We as a family would like to pay tribute to Rik Booth.
"He was a wonderful son, brother, father and friend.
"He would do anything for anyone and even though he didn't have much, he would give you everything he had if you needed it.
"Words cannot express our devastation at this time."