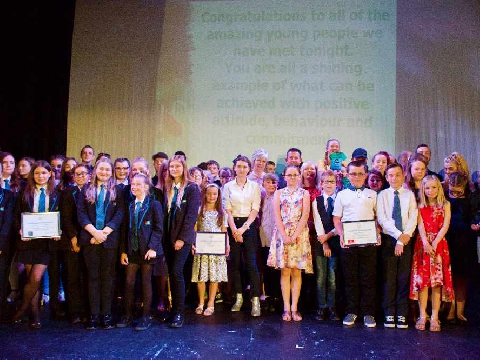 Winners were announced at a ceremony at the Clacton Princes Theatre on Tuesday.
Young people in Tendring have had their dedication and hard work recognised in this year's Youth Awards at Clacton's Prince Theatre.
The event was sponsored by Harwich Haven Authority, Tendring District Council and Essex County Council.
Tendring Youth Awards Chairwoman, Karen O'Connor, said it was hard not to feel overwhelmed by the "success, grit and determination" displayed by the nominees, and she hopes others can "aspire to the heights these young people - and adult volunteers - reach."
The winners on the night, 2nd July, were recognised for their efforts in their personal lives as well as their contributions to the local community.
Connor Sharod was given the Volunteer Award, as the longest serving Fire Cadet in Dovercourt and the first person there to complete the Duke of Edinburgh's Gold Award.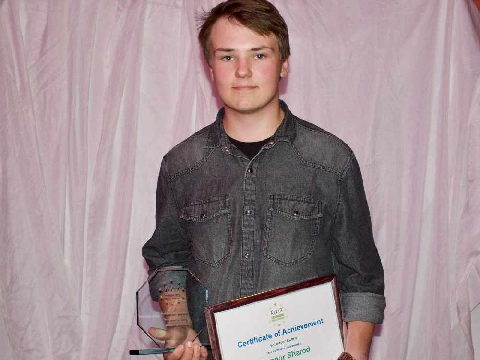 Connor Sharod has been described as "incredibly committed".
The winner of the Arts Award was Daniel Barnard, a performer and young director who has worked on several successful performances - his dream is to become a professional director.
The Lads Need Dads team were the winners of the Community Improvement Award, for using their free time to complete gardening, DIY and maintenance jobs for the local community.
12-year-old Elisha Corder received the Young Carer Award for the support she gives her family; as well as finding time to cook for her dad, she helps her sister - who has a complex heart condition and a learning difficulty - and her stepmother, who struggles with mental health issues.
Abigail Hartman, who has speech, language and communication difficulties, was given the Learning Achievement Award for her hard work on her GCSEs, choosing to study both Spanish and drama despite knowing they will be challenging for her.
The Outstanding Achievement Award was given to the young girls in Sonny's Army which has become a registered charity, providing financial support and help to the parents of children with long stays in hospital, as well as boxes of goodies to make the children's stay more bearable.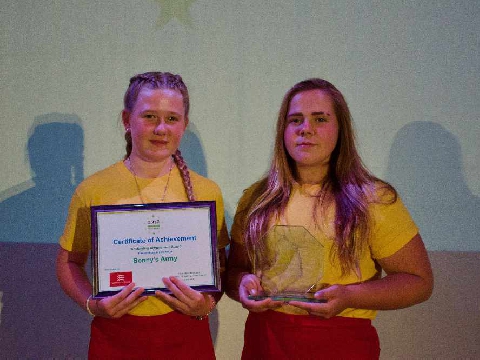 Sonny's Army spends their free time fundraising for their project.
Joshua Burgess won the under 13's Personal Journey Award, as he hasn't let a rare genetic condition prevent him from singing with Alfie Boe at the Royal Albert Hall and featuring in an anti-bullying campaign.
The over 13's Personal Journey Award went to Sophie-Ann Greenwood, who has been in care for a number of years and has faced both personal and domestic difficulties, but has achieved her GCSEs whilst using her own experiences to run a Facebook group for those struggling with mental health issues.
The Teen Talk Wildlife Group received the Environmental Initiative Award for their work over the past 4 years, involving more than 90 young people in projects including conducting their own research into the local area and creating wildlife habitats.
The Adult Unsung Hero Award was given to Sue Crotty, who has been described by staff as an integral part of Clacton County High School, where she has worked for the past 26 years.
The cast and crew of the school's Les Miserables production won the Committee's Award for their hard work during rehearsals, creating stage props and costumes and their professional performance of the musical.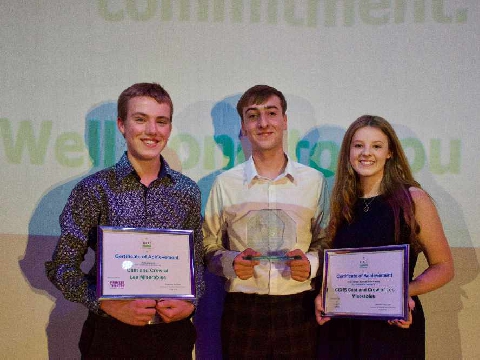 Their performance was described as memorable, professional and polished.
Further information on the Tendring Youth Awards can be found on their website.
All images from Matt Cattermole.